Dried Wild Crowberries/Mossberries (Empetrum nigrum) 20g
Sweet and crunchy, this deep purple berry is harvested each fall from the Northwest Territories. The wild crowberry is said to contain the highest levels of anti-oxidants of any of our native wild berries. Carefully dried to preserve flavour and nutrients, this berry can be enjoyed as is, added to your cereal or porridge, trail-mixes, baking recipes or smoothies. Sweet and fresh with no added oils, sweeteners or preservatives.
Each 20g package of dried berries = 1 cup/ 100g of fresh berries
Laughing Lichen has carefully dried these berries so that they can be enjoyed on the trail as a snack, added to baking recipes or throw a handful into your favorite trail mix or morning porridge. The use of this dried berry is endless when it comes to cooking. You can also rehydrate these berries by soaking them in water for 30 minutes. Dip them in birch or maple syrup and use them as a garnish for salads. Grind them into a powder and use them to turn your cheesecakes and icings purple. Want your child to have a healthy snack in their lunch box? My nephews and daughter love these berries as a snack. Crowberries can also be used as a dark purple/blue natural dye.
Did you know:
Most dried berries that you purchase at the store are loaded with sweeteners and oils. At Laughing Lichen we wanted to preserve wild berries using eco-friendly methods – a solar powered food dehydrator! We spend a ton of time out on the land harvesting and enjoying mother nature. Bringing canned jars of berries is too heavy for backpack trips and the jars could freeze. Freezing fresh berries is also an option of preservation but freezers require precious resources such as propane or electricity – We use solar power at our off-grid facility so keeping hundreds of pounds of frozen berries was not an option. This dried package of berries is light and small – It can freeze and fits perfectly into a backpack for long hiking trips or trips on the water with your canoe or kayak.
If you like these Cranberries check out our Wild Cranberries too – they are pretty darn delicious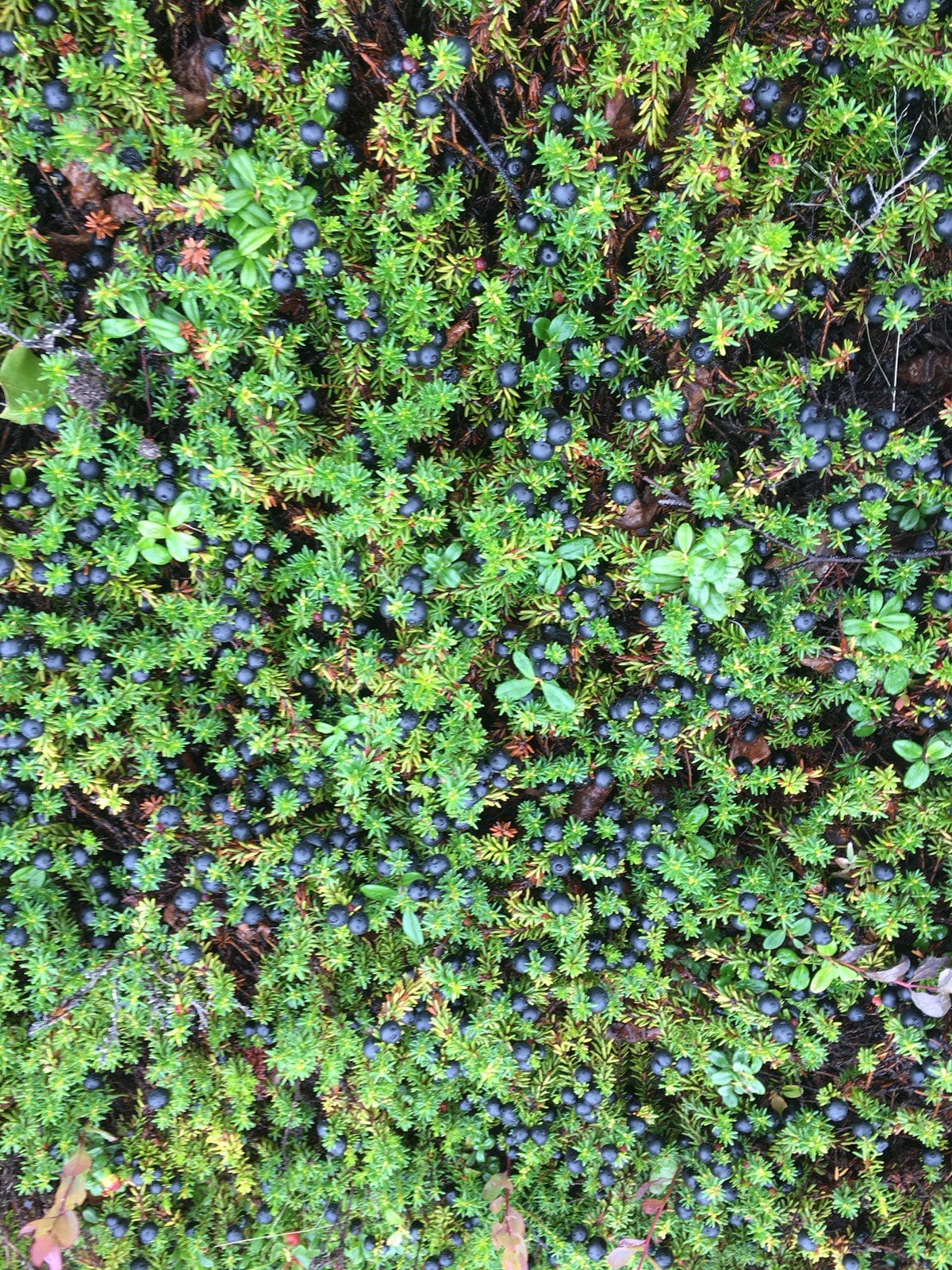 Disclaimer
The above information is for educational purposes only. The information provided is not meant to treat, diagnose, cure, or prevent any health condition. It is strongly recommended that you consult with a healthcare provider before use of any new product especially if you are using medication, have a pre-existing health condition, are pregnant or breastfeeding.